Understanding my work
Mal Weeraratne is the founder of Tantric Journey Bodywork which releases layers of trapped negative emotion that have been stored within the cellular system, this can prompt a healing crisis to occur. Mal has treated thousands of clients from all over the world and has encountered many clients that have been confused about the initial symptoms of emotional release.
Mal Weeraratne  explains that, ''It is important to understand that when we begin to strip away layers of armour through bodywork, it can be as significant and painful as the original trauma because the first stage of a healing crisis is to come out of numbness and bring back sensation and emotion to the body.'' If you have been numb for years it can be frightening when the sensations arise. Coming out of numbness into sensation is the first step in healing, but it can be a daunting process.
The release of trapped negative emotions may take place during the session and after the session; indeed it is usual for this to continue for up to three days after treatment.
Typically, three days after treatment you will be less negative and feel more positive and alive. The healing recovery process will depend on the amount of blocks one has and the intensity of the treatment. Some clients have taken over 2-3 weeks to recover and there is no way of telling how long recovery will take. Release comes in many forms and the most common indications that you're experiencing a healing crisis can include headache, nausea, and fever. During the crisis, a recurrence of symptoms from long forgotten illnesses may also occur, but every client is different and so are their symptoms.
Remember when experiencing an 'emotional cleanse', which is what Tantric Journey bodywork does for you it is important to keep sight of the fact that it is normal and only to be expected that the anxieties that we wish to cleanse will appear to worsen post-treatment this all a natural process of bringing the emotions to the surface so that they can be cleared out. This time can be very difficult and can mean that you feel very vulnerable, it is not the therapy or therapist to blame for the negative feeling, just a natural elimination of negative emotions that have been stored within your bodies cellular memory.  You need to drink plenty of water and natural juices, avoiding caffeine, alcohol and stimulants and eat a healthy diet to aid the process; but most importantly talk to your therapist and make sure you have lots of positive support around you.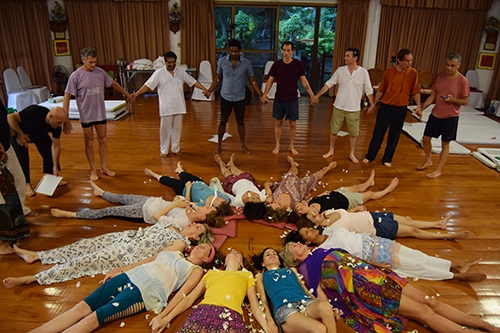 Emotional Detox through bodywork
In Mal Weeraratne's book, 'Emotional Detox through Bodywork' he explains how, harnessing sexual energy rejuvenates and improves physiological, emotional, psychological and spiritual health.
This is a self-help guide that is jammed full practical advice and techniques to teaches women how to take control of the sexual energy within their bodies to remove trauma stored in the form of emotions.
The book is really an explanation of Author Mal Weeraratne treatment technique called Tantric Journey which encompasses Tantric-Tao Bodywork. A technique developed by Mal to eliminate traumatic experiences at a cellular level in the body in order to start living a positive life. Mal has developed the technique over the course of two decades and has gone on to successfully treat over three thousand women with his specialist treatment plan.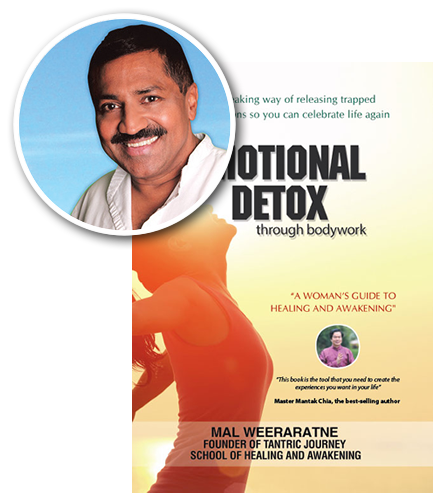 In his book, Mal reveals how all women are capable of experiencing emotional freedom and ecstatic bliss and goes on to provide readers with a unique understanding of how the female body may be activated to deepen ecstatic states.
Emotional Detox through bodywork is packed with practical advice and tips and readers will learn emotional trauma can block pleasure and cause disease; the difference between soft penetration and deep sustained penetration, including how to avoid premature male ejaculation; the secrets and history of female ejaculation; techniques for awakening and yoni massage; and will come to understand how emotional trauma can block pleasure and cause disease.
"What is sex therapy ?" can herald many answers as sexual health is a vast subject with many sub divisions based on the nature of the instigated issue. Sex therapy covers both genders healing any obstacle that inhibits one from enjoying sexual pleasure. The best form of sex therapy is Tantric therapy as it focuses on healing past trauma by harvesting sexual energy by cultivating it to open up all 7 chakras in the body for inner connection and inter connection. The most intimate and precise form of sex therapy for women is a Yoni massage, which is an ancient Tantric art that has been carried into the years to disperse sexual boundaries to attain pleasure and procreation.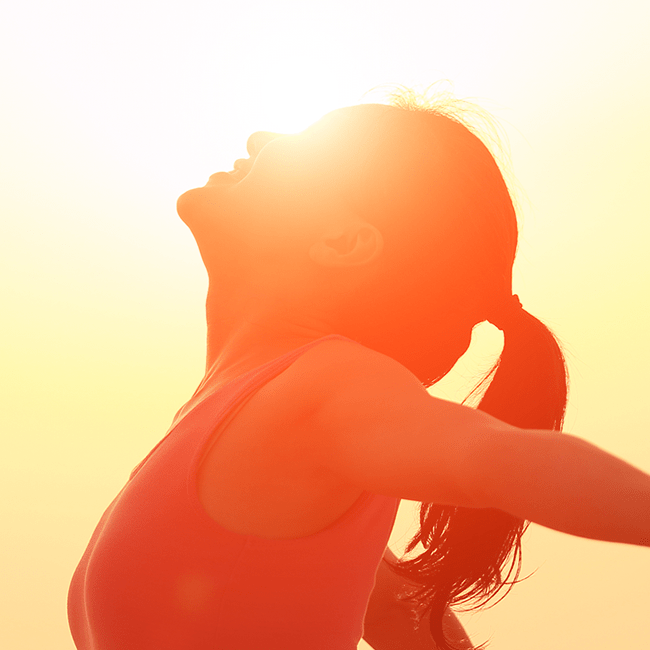 A Yoni massage is an intricately detailed massage concentrated on the vagina (Yoni) of the woman to remove energetic blockages that can hinder a woman from enjoying sexual pleasure. It peels away years of trauma called body armoring that has shut down the sexual energetic channel to the Yoni. It is the best form of Tantric therapy for women to release negative traumatic imprints.
A Yoni massage can also be learnt by a partner in a relationship to give his or her lover as a form of detox and negative cleanse, that builds love, trust and intimacy. Taking into consideration the sensitive nature of the massage it can only be practiced and gained optimum results when at a safe platform. Therefore the gesture and performing a Yoni massage as Tantric therapy itself creates love and sacredness in a relationship through the basis of trust.
"What is sex therapy ?" is a frequent generic question as sexual health issues can vary in many ways. The general form of sex therapy is to cure the inability to experience sexual pleasure generally assumed due to physical dysfunctions. But there is another side to sex therapy in the form of Tantric therapy Yoni massage in order to refresh one's energetic system to create a balance in life within oneself and others. This type of therapy can be used to re-align oneself from time to time or to tighten the bonds of intimacy in a relationship.
Tantric therapy is ideal for couples who would like to improve their relationship. A relationship is the bringing together of two individuals with two different lives that carry past traumas, insecurities, fears and irrational reasoning. Therefore Tantric Couple Counselling a form of Tantric Therapy that employs a Yoni massage and is the most best suitable method to sculpt the love energy needed in a relationship.
Relationships never take a smooth form automatically; relationships are growing bonds that need constant nip and tucks to attain a suitable form. Therefore Tantric Couple Counselling a form of Tantric Therapy helps resolve issues in a relationships such as betrayal, hurt, break ups, incompatibility, trust issues, sexual displeasure and dysfunction. Many of these emotional issues can hinder a woman from connecting with her partner to express sexual pleasure therefore the sacred Yoni massage can help remove these negative psychological barriers to regain the tenacity of the relationship filled with love, trust and intimacy.
The Western culture is booming with the growing number of people opting alternative medicine for its harmless nature. The health industry is a multimillion industry that thrives on chemical healing that sometimes leaves drastic side effects throwing off the balance of nature. Therefore sex therapy in the form of Tantric therapy is a sought after to heal through the release of negative emotions instead of chemical therapy. Most illness are a result of accumulated emotional pain that manifest as physical pain that can be treated with alternative therapy such Yoni massages.
Choosing to treat oneself with medication (chemical healing) can disrupt the body's natural flow of chemical thus making it dependent on medication to heal. There are many toxins found in medications that cause the immune system to become addictive to medication thus making the body chemically dependent. Such toxins can cause fatal diseases if accumulated over time, emotional instability and sicknesses and drastic changed in normal functioning of life. And can also lead to sexual dysfunction lowering sexual appetite through the imbalance of hormones.
You may have heard about Tantric Journey or Tantric Therapy and wondered what it's all about. In a nutshell Tantric Journey is a Spiritual Treatment for Awakening, Sexual Healing and Relationship Therapy.
Tantric Journey Mission is to provide a treatment, training and skills using a philosophy blended with Eastern and Western knowledge, blended with ancient and modern wisdom which can meet the needs of the client's ever changing waves of Emotions within their body, mind and spirit to help emotional, physical and spiritual growth.
Not only are Tantric Journey known for their healing therapy they are passionate about teaching people the skills through their Tantric Workshops London. 
They are holding many upcoming events where you can get a glimpse of what Tantric Therapy London is all about.
Some of these events are listed below:
Tantra Taster Evening – Friday, 05th Feb'16
London
Price: £20
Booking Deposit: £20.00
From: 05-02-2016 7pm
Spaces available: 14 spaces left
Talk to Introduce Tantric Journey:
This is an introductory Talk to Tantra. Learn How to Awaken your True Self, Expand Your Consciousness and Ecstatic Pleasure Using White, Pink and Red Tantra
Who can benefit:
Couples, Individuals and Practitioners who are Beginners, Intermediates, and Advanced who are over 18 years
This workshop is designed to introduce you to the essence of Tantra, its spiritual practices and application for everyday life and relationships. This Talk is for couples, individuals and practitioners at all levels and will explore different aspects of Tantra: white, pink, red and black Tantra.
During the Talk you will find answers to the question of, 'What is Tantra?'
Tantra is for everyone. Once you understand the different options that Tantra offers, you can start your journey from the most comfortable place for you and go as far as you like to go.
Tantra will help you to discover how to enjoy your own individual tantric spiritual practice, learning about the keys to freeing yourself from limitations and living in bliss on a daily basis.
This workshop is ideal for Men and Women who:
• Wishes to experience an understanding of Tantra beyond the "concept" that Tantra just about sex.
• Wishes to have a deeper and more meaningful connection with their inner self and the others
• Wishes to free themselves from the limitations of their mind and live life to their full potential
• Wishes to become intuitive and in tune with their body and mind
• Wishes to break down blockages, body armouring and barriers to allow for intimacy, love and sexuality with self, others & life.
• Wishes to release negative emotions as a result of the traumas of the past, the fear of the future and live life fully in the present.
• Wishes to bring a greater sense of enlightenment and aliveness to their existence
• Wishes to awaken to one's full potential in life, love and relationships
• Wishes to live a stress free, positive, healthy life style and be independent and empowered
Emotional Detox Through Tantric – Tao Bodywork – February'16
Emotional detox
London
Price: £450.00
Booking Deposit: £225
From: 06-02-2016 to 07-02-2016
Spaces available: 14 spaces left
Learn the Art of Emotional Release through Tantric – Tao Bodywork
For men, women and couples
Here you will learn the skills to peel off (like peeling layers of an onion) the layers of negative emotions such as shame, fear, mistrust, sadness etc to open the body very quickly, clearing stagnant energy channels and help release emotions and how to move positive energies throughout the body.
Tantric Journey Tantric Therapy in London is the most authentic tantric treatment available. Tantric Therapy London is often perceived to be as a fad or more of a spa-like indulgence; whereas the Tantric Journey Tantric Therapy London is a biological remedy that is spiritually based on the ancient art of Tantra and Taoism. The core essence of the treatment is the Yoni Massage London offered by Tantric Journey. Based on the theory of cellular memory and the ongoing study of molecules of emotions the Tantric Therapy London offered as a Yoni Massage London by Tantric Journey is aimed at resolving biological trauma. Trauma is stored at a cellular level in the form of molecule of emotions and can cause psychological and biological ailments that can reflect the external environment of the individual that can have a traumatic nature.
Yoni Massage London at Tantric Journey is a treatment that has been carefully crafted after in-depth study and over two decades of practice that does not have any ambiguous intentions often perceived when anything Tantra related is portrayed. The massage techniques are intended to release negative emotions from the body and make space for positive emotions to reside. Tantric Journey that is the Yoni Massage in London is a sensitive subject as many women are not easily comfortable or fluid with the idea of exposing themselves at such an intimate level in order to obtain a Tantric Journey Yoni Massage in London. The Tantric Journey ensures through consult and consent a woman is able to subject herself to the treatment as it is crafted with care on a stage basis and client approval at each stage, providing privacy and safety at all given times during the treatment.
Tantric Workshops London do not provide the essence of Tantric teachings just as at Tantric Journey. Tantric Journey offers the best Tantric Workshops London where one can learn the art of Yoni Massage in London. The Yoni Massage London is a growing pathway taken up many modern spiritual women and couple and more and more men are learning the art to satisfy their partner both emotionally and physically; also to help in healing. Tantric Workshops London are not common and if found not very profoundly established. Tantric Journey has its advantages of having the sole proprietor being an origin from the Far East; directly exposed to the eastern culture and values that is engraved in his teachings. Yoni Massage London is not an openly discussed topic but Tantric Journey hopes to re-invent thoughts on the purpose of a Yoni Massage London and why it is suitable and essential for the Western culture.
The Tantric Journey Tantric Workshops London are tailored for individuals and couples. Lessons are taught by the proprietor himself therefore guaranteeing first-hand experience stories and one to one knowledge. Lessons are for the individuals who would like to learn the techniques and become healers or experience Tantric Workshops London or for couples who would love to implement such intimacy in their relationships.
Yoni Massage London is growing to be a well sought self-indulgence for emotional well-being remedy by the new independent women and also that intimacy yearned by the ones in relationships. Many Yoni Massage London is commercialized due to intimate nature and the general perception of something that private being openly discussed and followed in the society. But the Tantric Journey concentrates on the essence and the true nature of the Yoni Massage London making Tantric Journey the most authentic Tantric Workshops London comparatively to the rest of the workshops offered.
Mal Weeraratne is renowned for his well-known Tantric Journey therapy, Mal has a passion for assisting people to enhance their lives giving them freedom and liberating their lives.
Mal Weeraratne is a British Pioneer In the Area of Emotional Release through bodywork, Who has studied in various accredited institutes under pioneers & experts earning him the accolade of being the first Certified Tantra Educator in the UK.
Mal has worked in the field of Human Sexuality since 1994, both in learning and treating over 3000 clients from all walks of life.
Read what some of Mal's clients have to say about how this revolutionary therapy has changed their lives.
Hello Mal,
Its nearly a week since my session, the results are still developing beautifully. After a few days of feeling and looking a bit pale and low in energy, today I had a client for bodywork; the quality of my work seems positively affected, I had a really good time too! My family relationships are nicer, I am less edgy and more gentle, although firm. My energy is better…even my body odours are improved!
I'm experiencing my body more as I used to in the Sannyas Commune – as one flowing gorgeous organism, open, with immediate potential for pleasure and swift release of trauma.
Your brochure is a professional piece of work, and I have no hesitation in handing it around to the right people.
Gabrielle Naturopath - London
January 2013
Hello Mal,
I am back in my job here in the Bank Colombia. I have been here for 3 weeks and it has been difficult to adapt again, because I really enjoyed my 6 months there. Today, I have to tell you THANK U, because London hadn't been same without you. You made better and more comfortable my stay in London.
I have missed you a lot and I have been remembering you all the time…
Eyeryday I wake up and I say: "THANKS GOD, BECAUSE THESE WERE THE BEST MONTHS IN MY LIFE. THANK YOU FOR THE ANGELS THAT YOU PUT IN MY WAY, I WILL ALWAYS REMEMBER MY DAYS IN LONDON AND THESE BEAUTIFUL PEOPLE THAT GAVE ME A HAND."
You were one of these angels for me…
I recognize that I love my family and I missed them a lot, that my city is beautiful, that we have the best weather in the world, that people here is very warm and we have everything we need to live well and loved…but now, I must accept that I don't have any barriers, that there are many possibilities in the world and I can do whatever I want… For that reason I know that we can see us again and there are no limits to find us and to hug us again.
THANK U, GRACIAS, GRATZIE, OBRIGADO!
Kisses,
KTA - London
October 2011
Dear Mal,
I saw you on Friday evening. Thank you so much for your wonderful knowledge.
I came to you at my lowest ebb. Your treatment was like receiving/ experiencing a little bit of heaven. As the minutes moved on – the scales dropped off – I can vaguely see through the crack into the light. I have had an intermittent head-ache over the weekend but also feel more grounded, less stressed, and optimistic.
I notice that you do 30 minute sessions of chanting with sounds – Toning is what you mentioned I needed as part of my process. Please may I make an appointment for a Friday or Monday whenever you can fit me in.
I also mentioned that I am a massage/psycho and hypno-therapist. – and so as you can imagine – I am already thinking that i would like to move towards asking you to under-take to be my teacher and guide along the process – but all in the fullness of time, when you think i am ready. In the mean time i look forward to seeing you as much as i can afford. At the moment i don't even have a job – or a divorce!
If any of your students ever need a body to work on please may I volunteer?
So all in all many doors will now open, I look forward to the process.
Thank you again for your time, expertise, patience, and kindness.
Hugs and love,
Janice - London
16th February 2009