The 2016 Summer Olympics included 28 sports, with five additional sports due to be added to the 2020 Summer Olympics. The 2014 Winter Olympics included seven sports. The number and kinds of events may change slightly from one Olympiad to another.
Each Olympic sport is represented by an international governing body, namely an International Federation (IF). The International Olympic Committee (IOC) establishes a hierarchy of sports, disciplines, and events. According to this hierarchy, the Olympic sports can be subdivided into multiple disciplines, which are often assumed to be distinct sports.
Examples include swimming and water polo (disciplines of aquatics, represented by the International Swimming Federation ), or figure skating and speed skating(disciplines of skating, represented by the International Skating Union ). In their turn, disciplines can be subdivided into events, for which medals are actually awarded.
A sport or discipline is included in the Olympic program if the IOC determines it is widely practiced around the world, that is, the number of countries that compete in a given sport is the indicator of the sport's prevalence. The IOC's requirements reflect participation in the Olympic Games as well—more stringent toward men (as they are represented in higher numbers) and summer sports (as more nations compete in the Summer Olympics).
Previous Olympic Games included sports which are no longer present on the current program, like polo and tug of war. These sports, known as "discontinued sports", were later removed either because of lack of interest or absence of an appropriate governing body.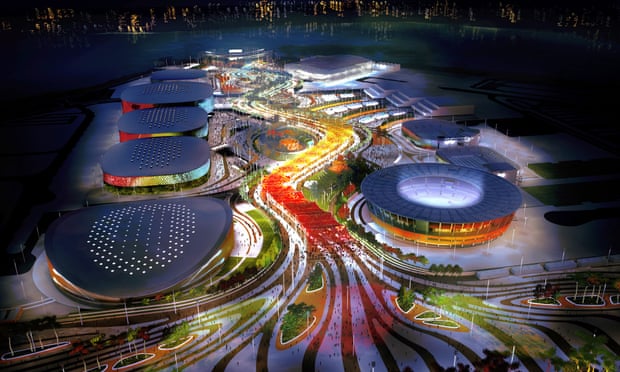 Archery and tennis are examples of sports that were competed at the early Games and were later dropped by the IOC, but managed to return to the Olympic program (in 1972 and 1988, respectively). Demonstration sports have often been included in the Olympic Games, usually to promote a local sport from the host country or to gauge interest and support for the sport. Some such sports, like baseball and curling , were added to the official Olympic program (in 1992 and 1998 , respectively). Baseball, however, was discontinued after the 2008 Summer Olympics .
Her Majesty The Queen
Her Majesty's 90th Birthday Party will be a celebration of The Queen's life, her love of horses, her dedication to the Commonwealth and international affairs and her deep involvement with the Navy, Army and ­­­­Air Force.
Over 90 minutes, 900 horses and more than 1,500 participants from around the United Kingdom and the World will create a joyful event for The Queen. The 90-year journey will take us from the excitement of the birth, through to World War Two, her marriage, the coronation and a reign of more than 60 years. The Celebration will use horses, actors, bands and dancers to tell the story.
The celebration will be created by the team that organised the successful Diamond Jubilee Pageant in Windsor in 2012. This time, technology will play an important part in the celebration. The 90-minute experience will be a fusion of the latest video projection, LED effects and theatrical lighting. The finale will be a kaleidoscope of memories and achievements.
The participants will reflect The Queen's private and public interests. Performers will come from a number of countries including Oman, Chile, New Zealand, Canada, Fiji, Australia, Azerbaijan and the UK.  The military will be well represented and will include The Queen's Mounted Troops and more than 100 pipers.
It will be a Birthday Party fit for The Queen.
This auspicious occasion will be held at Windsor Castle, if you cannot get tickets you can tour Windsor Castle where you can even take a Windsor Castle guided tour 
South Africa who had a bad start to the World Cup Rugby 2015 tournament against Japan have gone from strength to strength getting into the Semi Finals against New Zealand at Twickenham Stadium on Saturday 24th October at 16.00.
South Africa captain Fourie du Preez snatched the Springboks a 23-19 quarter-final victory over Wales with a try five minutes before the end which his coach Heyneke Meyer described as"pure genius".
With Wales leading 19-18 and poised for only their third victory against the Springboks in 109 years, number eight Duane Vermeulen broke away blindside from a scrum near the Welsh 22-metre line and threw an audacious pass behind his back to scrum-half du Preez, who sprinted to the corner to touch down.
"I would like to kiss Fourie. I have always said coaching is overrated. You have to pick players with character and who perform under pressure," Meyer said. "That try was just pure genius."
The Springboks, who began the tournament with a shock loss to Japan, proved they have developed a fighting character during this tournament to turn the match around.
CONTRASTING STYLES
Fly-half Handre Pollard set the foundations for the South African victory with 18 points from his boot, after a first–half try from scrum-half Gareth Davies and 14 points from goalkicker Dan Biggar had put Wales within reach of one of the biggest victories in their history.
Biggar had to watch the last seven minutes on the touchline after he was taken off for a head injury assessment. The fly-half had been inspirational for Wales, setting up the try which secured a 13-12 half-time lead.
As expected, the match was an intensely physical encounter that featured two contrasting styles of play, with South Africa attacking largely through their powerful forwards while Wales tried to move the ball wide with their backs as often as possible.
Welsh indiscipline helped South Africa to an early 9-3 lead courtesy of three penalties from Pollard, but in the 18th minute Biggar's brilliance gave Wales their only try.
The fly-half put up a high kick on the half-way line, raced ahead and caught it on the Springbok 22-metre line, before squeezing a brilliant pass to Davies on his right to score near the posts. After a fourth Pollard penalty restored the Springboks' advantage, a long-range drop goal from Biggar secured Wales a one-point lead at the break.
SPRINGBOK PRESSURE
South Africa missed an opportunity to regain the lead at the start of the second half when Pollard missed a penalty attempt, before a 45-metre effort from Biggar stretched the Wales lead to 16-12.
The Springboks applied all the pressure in the third quarter of the match, running multi-phase attacks through their pack. However, Wales defended superbly and South Africa's only reward for a dominant period of play was a Pollard drop-goal.
The Springbok fly-half missed a second penalty kick, while his fifth success from the tee was matched by Biggar to keep the Welsh one point ahead at 19-18 with 10 minutes remaining.
But with Biggar off the pitch and the Welsh tiring, South Africa kept up the pressure before seizing their winning try in clinical fashion, du Preez (pictured above celebrating) crossing the line in the 75th minute for the match-winning touchdown.
"We are absolutely gutted. I am proud of the performance of the guys," Wales coach Warren Gatland said. "The boys gave everything, emptied their tanks but we just weren't good enough to hold on for 80 minutes."

World Cup Rugby fever has gripped the nation with some incredible highs and lows over the past 10 days.
The 2015 Rugby World Cup is the eighth Rugby World Cup, the quadrennial rugby union world championship.The tournament is hosted by England from 18 September to 31 October. Twickenham Stadium in London will host the final.
England was chosen to host the competition in July 2009, beating rival bids from Italy, Japan and South Africa. The competition's organisers, Rugby World Cup Limited, had recommended England to the International Rugby Board (IRB; now known as World Rugby).
Of the 20 teams competing at the 2015 World Cup, 12 of them qualified by finishing in the top three places in their pools in the 2011 World Cup. The other eight teams qualified through regional competition. Of the 20 countries competing in the World Cup in 2011, there was only one change – Uruguay replaced Russia. This is the first World Cup since 1987 with no new teams.
Springboks emerge battered and bruised from 46-6 victory over Samoa
BIRMINGHAM, 26 Sept – South Africa's 46-6 Pool B victory against Samoa helped heal the emotional wounds of their defeat by Japan but left the Springboks with battered and bruised bodies.
"How long is the press conference?" coach Heyneke Meyer joked when asked to offer an update on the walking wounded, which included the impressive Eben Etzebeth and captain Jean de Villiers, who almost missed the tournament with a fractured jaw.
"I'm not sure because a lot of guys have gone for X-rays," he added.
WALKING WOUNDED
"Jean is one of them. There are five or six other players with injuries. It's his other jaw. We just hope and pray that he's right. There's a long list."
It looked like being another long and difficult afternoon for the Springboks when Mike Stanley sent over two penalties to give Samoa an early 6-3 lead.
But the Samoa fly-half handed South Africa the initiative in the 15th minute when his misjudged pass was picked off by JP Pietersen (pictured above), who raced away to score the first of his three tries.
Young fly-half Handre Pollard converted four first-half penalties before Schalk Burger, Schalk Brits and Bryan Habana went over to confirm a bonus-point win.
Habana's try took his World Cup total to 11 and moved him to within striking distance of Jonah Lomu's all-time record of 15.
FOUNDATION FOR SUCCESS
But there was no doubt Pietersen's opener laid the foundation for the success.
"It is always special scoring a try for your country, but a hat-trick is very special and I'll remember it for ever," said the wing.
"We had to win, if we didn't win today it we would have been in a very difficult situation to qualify for the quarter-finals.
"We were open about it all week, on the situation that we were in, and the only way to get out of the situation was ourselves. We told ourselves that if we win our remaining three games then we will definitely qualify."
This result does not have a huge impact on Samoa's hopes of qualifying, however, with Japan and Scotland still likely to be their key fixtures.
Stephen Betham's side showed signs of promise in the opening stages. And they were on the front foot before Pietersen's interception try punctured any growing momentum.
COSTLY INTERCEPTION
"That intercept in the first half cost us for the whole game," said their captain, Ofisa Treviranus.
"If that intercept hadn't gone, the game was really tough, and we would have had a really tight game. After that intercept, some of the boys were heads down."
Samoa's heads were down but they do not consider themselves out of contention in Pool B.
Coach Betham said: "At the moment I think our pool is still wide pen. It's anyone's game. We lost today but we still have a chance."