With a deep understanding and knowledge of your industry, IBS is not only your best answer for a business partner, but ultimately forms an essential part of your business, as if they were one the same as you. No one product which a company would require, in any industry from the food and beverage industry to the chemical and pharmaceutical industries, could not be made available to your business as soon as it were needed and every vacuum and blower, pump and compressor currently used in your company can be repaired by IBS. Being part of the manufacturing industry means that there is zero time for downtime during your week, which is why it is of the utmost importance that these products are available to you.
This dedicated group of process engineers possess the knowledge which allows them to assist with all a business's processing needs, from start to finish. Whether it be performing the initial site survey report, or developing and running a turnkey project until conclusion, IBS offers it all.
Services range from and include: site surveys, plant reports, design (including PLC and SCADA design and implementation with optional online support) installation, full contract management services, upgrading and automation of existing processes and plants, servicing (single visit or term contract basis) and complete site rewiring services, to the very latest wiring and electrical standards.
IBS can offer a complete refurbishment of any existing plant which includes new or Industrial Vacuum units, Side Channel Blowers, diverters and sifters; fault sourcing for servicing purposes or for a complete over-haul; Silo relocation and refurbishment; fluidisation packages including blowers, solenoid valves, fluidising tiles, pipework and valves as well as full electrical refurbishments. Reconditioned blowers are guaranteed to be in near-new condition. Equipment and parts are obtained from plants who longer require the equipment, or who have upgraded their industrial equipment. IBS then has license from the original suppliers to refurbish the pieces for re-sale which allows IBS to pass on a considerable saving in terms of cost, especially for new-comers to the industry or for business who are unable to afford to replace old, worn out blowers and vacuums, with new ones.
Besides providing a vast range of new industrial equipment, IBS repairs, services and reconditions everything including compressors, road tanker equipment, filers, valves and seals, and pumps. Portable vacuum units are a favourite for repair and reconditioning, for example to the FVP25 portable vacuum unit, as well as other manufacturing machines. A full servicing workover includes the changing filter and seals, changing of vacuum pump oil, checking vacuum relief valves for wear and tear and replacing where necessary, checking of the electrical circuits and its components to identify weaknesses and identify risk caused by constant use and checking and re-tensioning or replacing of drive belts.
Trusting IBS with the servicing, repair and reconditioning of your industrial equipment can save your company by ensuring that equipment is functioning correctly, avoiding unexpected break-downs and loss of production hours which may result in lack of client trust or loss of project and income, and can also save money should the general economy cause you to fall short of your annual financial goals. You need look no further than IBS process engineers for 100% of your business's industrial needs.
If you are in the business of hiring out marquees and know that now is the time to start thinking about providing the ultimate, alternate venue for company's who are getting ready to show their employees their appreciation for all of their efforts throughout what has been a trying year. Those who are looking for a way to host their loyal clients, who have stood by their side through the thick and thin of the year and who are looking for an option which will accommodate people in small groups, where there is plenty of ventilation and space to allow for social distancing. DIY Green Marquees are the most versatile way for a company to hold many small events, while ensuring that there is no risk on those who will be attending the event. No doubt one of the easiest and most cost-effective yet able to accommodate all the usual needs which an end of year venue needs to offer, providing a way to put on a show to impress clients and employees alike.
DIY Marquees offer a variety of superior ranges of marquees, including the DIY Marquee green marquee, which has the capacity to meet your clients' venue, needs to help them set up the event of the year. Hirers are encouraged to look at the online interactive marquee planner and check out the options that are available to help you to make your marquee a suitable venue with all of the trimmings. Not only are the marquees fully aligned to all of the health and safety requirements, in terms of the standards of material DIY Marquees use to construct their marquees, they also meet all legislative requirements and can be beautifully constructed to look like a fairy-tale Christmas. All it takes is a little extra attention to the electrics and you will be able to light your marquee up like a Christmas tree for the ultimate holiday feel.  DIY Marquee is always looking for inspired and interactive ways to make the marquee experience easier and safer for the full lifespan of the marquee and will never leave hirers stuck for new ideas to make their marquee the most desirable and sought after venue.
DIY Marquee Electrical Courses offers 2 excellent options in terms of lighting solutions for marquees. A superior choice of lighting is offered as part of the marquee lighting packages, such as your ultimate marquee chandelier or the retro and classic style marquee festoons. Secondly, and something that is highly recommended for hirers, is to do your own marquee electrics so as to ensure the standards are always compliant and that should any emergency occur, there is always someone on site to assist with the repair. It does not take much lighting to make your marquee look particularly pretty but for those who what a little something more elaborate or complex, consider attending one of the electrics courses aimed specifically at those in the hiring industry. Light courses and PAT lighting course information is available online for those who are ready to take the next step.
Dukes of Daisy Non-Sexual Escorts since 2013
The rent a friend London concept is unique to Dukes of Daisy because it offers those who may be not be quite so out-going or comfortable in crowds or unfamiliar scenes, as well as those who have extremely busy lives which do not allow for much time for socializing in the traditional sense. Not only that but online companions will give you a short description of what they are all about so that you don't have to waste precious time with someone who is not on your same wave-length. Enjoy the type of person that you naturally gravitate towards and avoid those who just are not your scene. Its easy for you to sit yourself comfortably at your computer or device and take your time to search through a vast array of different personality types so that you can find the ones that you prefer best.
When you are ready, simply contact the companion of your choice and cut to the chase… make a plan to meet up for an event or occasion so that you no longer have to suffer through another boring outing on your own! Men and women of your choosing are available for a Rent a companion London date that will leave you feeling like you have a new lease on life.
Change your perspective and step out with a companion of your choice and enjoy the things that you love to do with someone who matches you intellectually and personality-wise. Dukes of Daisy staff are on-hand to assist you so you will never get the feeling that you are alone in your quest for a good time!
Lodge Brothers funeral directors New Malden have first-hand experience when dealing with the painful consequences of 2020 and the Corona 19 Pandemic which affected, afflicted and shut down the UK, leaving families reeling as they faced the loss of freedom of choice, freedom of movement, loss of jobs, loss of finances and most difficult of all, loss of life. Funerals are highly emotionally occasions but even more when a person loses their life to a global pandemic, which appeared unexpectedly a year ago and proceed to upset our normality and shake us to the core. The passing of someone who has succumbed to Covid-19 is even more raw and emotional when that life becomes part of the painful statistics, which the country faces on a daily basis.
Lodge Brothers funeral directors Ascot do not treat your loved ones passing as if it were merely a statistic, but rather as family. Lodge Brothers have been assisting families with their loss and grief for more than 240 years and are sensitive to the fact that losing a loved one is simply heart-wrenching. Organising a funeral can be a daunting task however with caring and professional people by your side can make it more bearable; leading your family through the process, providing you with solutions to problems, you have not experienced before. Arranging a funeral becomes seamless as Lodge Brothers alleviate any additional and unnecessary pressure for the family.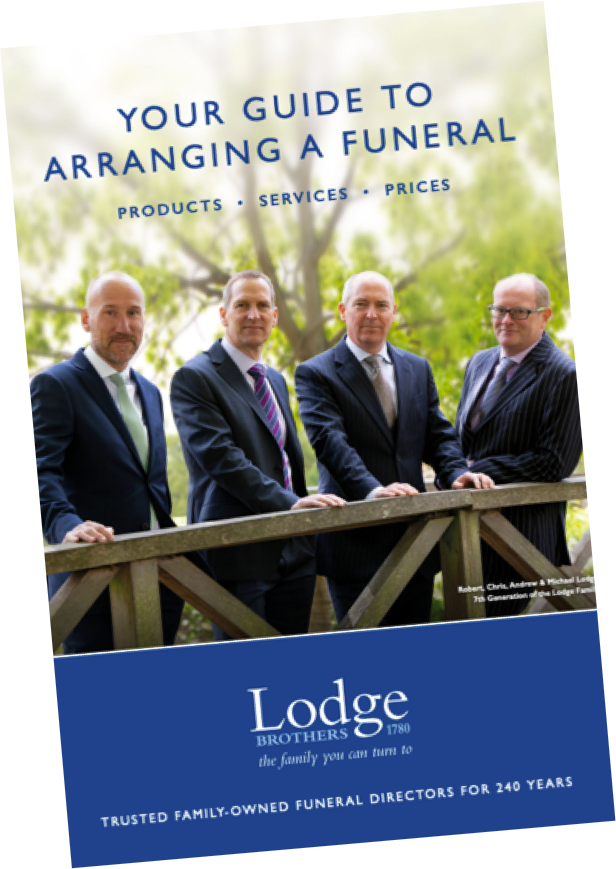 Following a death, there are many legal requirements to be undertaken, such as registering the death, Wills & Probate, completion of statutory documentation and liaison with third parties. So too are there many logistical requirements, such as bringing your loved one into our care, advising people, making decisions such as choosing between burials or cremations and financing the funeral. Lodge Brothers offers several options to pay for the funeral and will always provide families with an itemised list of services and their associated costs to enable families to decide accordingly. Funerals can be expensive, and we appreciate that this can present very real difficulty to families who have not made prior arrangements to cover such expenses. Lodge Brothers funeral charges are extremely competitive when compared to other Funeral Directors, considering the exceptional service and professionalism of our staff and superior facilities which we offer. Our funeral directors Hillingdon have a solution for all financial scenarios. Lodge Brothers price match other local Funeral Directors, based on a written quotation.
Additional constraints have been placed on funerals, which must be adhered to during these times, but the UK government has provided guidance for the arranging and attending a funeral during the coronavirus pandemic. These guidelines were developed to ensure that bereaved families are treated with sensitivity, dignity and respect and that funerals can continue to take place while minimising the risk of infection. Lodge Brothers Funeral Directors Shepherds Bush are very familiar with these stipulations and our staff strive to balance the requirements of the grieving, allowing them to mourn, with the need to minimise the spread of COVID-19 infection.
---
Coronavirus/Covid-19
We understand that with the ongoing changes to our lives caused by the Coronavirus pandemic, feelings of grief and anxiety are amplified when we lose a loved one. Our hearts and thoughts go out to those affected by the virus.
The health and wellbeing of our clients and staff are our top priority. When visiting our branches we ask that you observe the following:
Face coverings must be worn when entering our branches (unless you are exempt)
Only two clients in the funeral home at any one time.
The 2 metre distancing rule will be upheld
Hands to be sanitised on entry & exit
Yours sincerely,
Robert Lodge Chairman
Inevitably, life tends to have a way of getting away with us. We leave school as young adults, searching for incomes which will allow us the independence that we so covet. Earning money means we have the power to make the choices about our own lives that feel so important to us at the time. Whether our goals are to grow our careers, or to start a family, independence generally decreases as we become more financially viable. What begins as an endeavour to be the best person that we can be, results in the accrual of material things and people. The car you save for to empower freedom of choice in your life becomes an asset. The type of social interactions which you choose, leads to you meet likeminded individuals and perhaps eventually results in a joining of kindred spirits in matrimony or the like. Families grow, houses are built and the need for a more stable income grows. All of these things that you need to build to sustain your life, become your assets. You have a choice over them in life. So too, do you have a choice over them in death.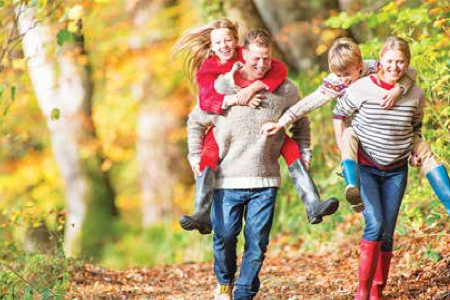 Life unwittingly takes hold of us and often, the administration of your life is left at the bottom of the list of things to do. Stats show that 38% of adults living in the UK passed away last year without a will. Your will is your last chance to make voice heard and to have your final choices carried out as you would have done if you were still able. Failing to plan for your estate your estate via your will, you leave a lot to chance. And if you have not lived your life leaving all things to chance, why let it be the case in your death. No one person knows your wishes and desires as well as you do so when you pass away without a will and your estate is then governed by the laws of intestacy which means that everything that you have worked your whole life to attain is now governed by a set of rules enforced by the courts. Only married or civil partners and some of your close relatives are able to inherit your estate under the laws of intestacy which means that the courts may assign your possessions to someone who you had never intended them to.
Lodge Brothers attorneys specialise exclusively in Probate, Wills and Power of Attorney. Probate Guildford is the process, which confirms who will handle a person's estate after their death and it is important to have, as it is a legal requirement. Probate Feltham is a complicated system that is advisable to be handled by a competent probate attorney. Aspects of the probate Ashford process include, establishing the value of your assets and liabilities, finalising Inheritance Tax, applying for Probate Registry for the Grant of Probate or Grant of Letters of Administration. Lodge Brothers probate Woking offer caring and practical legal advice efficiently and professionally to make your life easier during distressing times.