Pop Up Marquee for sale Handy Tips
Furniture:
Unlike marquees furniture is often too expensive to buy so hiring is usually the best solution
For a formal atmosphere use larger round tables (5ft for seating 8/9, 5ft6in for seating 10)
Use a mixture of smaller tables to create an informal atmosphere (see this article on seating)
You can get away with fitting more people in a marquee for a party than for a wedding, a wedding requires more space, but you can squeeze people up a bit at parties.
A marquee can hold more people standing than seated (generally around 1.5 times the number seated) but it's always worth having some seats in rows against the sides of a marquee even if you are leaving the middle completely clear for standing (or using it as a dance floor area)
For formal seating remember an easel for table plans (or two for larger functions)
Dance Floors:
Do you want your party to be mainly about the dancing? In which case put the dance floor in the middle so it is very much the centre of attention. If you want it as an option, then put it at one end.
Like furniture dance floors can be prohibitively expensive to purchase hiring or making yourself (18mm plywood screwed to battens and stained) are the most common solutions
Alternatively, if your marquee is to cover part of a patio or decking area that can be used as a dance floor
Other:
Set the marquee up several days in advance and test the lighting and heating (if applicable) at the time of your function just to make sure both are sufficient.
People (mainly blokes) will always congregate around the bar. For this reason, always position it near the evening's entertainment to avoid having two parties. Always aim to keep everyone in one place to maintain the atmosphere so avoid putting the bar in the house or a separate marquee
Always have lighting on a dimmer, this gives you the flexibility to supply lighting to eat by and mood lighting to dance by
In October to April you will need to heat the marquee  have the heating on for an hour before people arrive to ensure they walk into a wall of warmth
In May to September, you might need a heater just to take the chill off in the seating area later in the evening
Think of how your guests will arrive - a simple path of carpet with flower pots makes an attractive and inviting entrance to the marquee
Think of how your guests will leave - it's likely to be dark so some form of lighting will be needed to guide people back to their cars
You would normally allow one toilet per 40-50 guests. If you don't have enough available then consider hiring a luxury toilet unit
Give neighbours plenty of notice especially if you plan on partying until the early hours
Notify the police, it may sound extreme but it allows them to give informed responses (such as finishing time) to any complaint rather than come knocking on your door
Contact DIY Marquee for sale to find out more about their Classic DIY marquee range
Mal Weeraratne is the author of 'Emotional Detox – through bodywork' a unique self-help guide to releasing stagnant, negative emotions using Tantric and Tao techniques. Mal Weeraratne has treated thousands of clients and has been teaching his pioneering techniques and imparting his vast knowledge of Tantra for years, but now he offers a chance to welcome a new you into 2018 with this unique group retreat exploring Tantric – Tao bodywork for emotional wellbeing.
This unique course is taught by Mal Weeraratne himself with aid of assistants that have qualified through Tantric Journey's Practitioner training academy.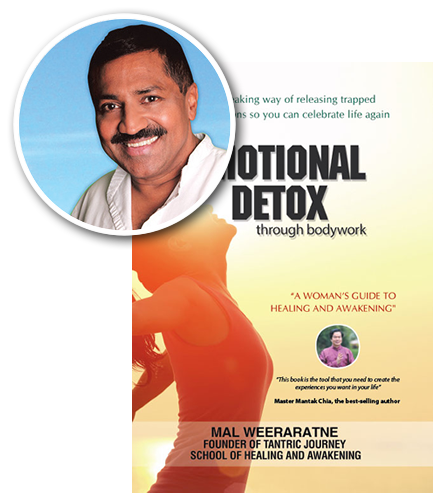 This course offered by Mal Weeraratne is ideal for couples and individuals and the week-long training also includes dance, mantras, breath work and tantric rituals to help unblock stuck emotions and enhance relationships, in the beautiful, relaxing environment of Tao Gardens, in Thailand. No previous experience of bodywork is required. There will also be a cacao ceremony and dance on the final evening (New Year's Eve).
The course leader, Mal Weeraratne, is a certified Tantra Educator and founder of Tantric Journey School of Healing and Awakening in the UK and is a British pioneer of Emotional release through bodywork, with over 20 years of experience, treating over 3000 clients from all walks of life from the UK, USA, Europe and Asia.  Mal offers training in the UK and around Europe and being trained by Mal Weeraratne will ensure you gain a deep and meaningful understanding of both the practical and theoretical techniques of Emotional Detox through bodywork.
Marquee Hire loved being part of beautiful bride Angela's wedding to Neil on the 26th August 2017. Angela designed her own wedding dress, which we made to measure to fit her perfectly, in champagne satin and gold lace.  From the moment we first met this relaxed and charming bride-to-be, Angela was an absolute pleasure to work with.
Providing the marquee for such a happy occasion and be part of making special couples dream come true. The finishing touches were chosen to add to the occasion, ensuring every detail was taken care of. As they were married in August, the floral designer put together the most glorious summer bouquets, table decorations and flower arch in gorgeous pink and white roses.
Angela and Neil chose to marry at St Lawrence's Church in Lurgashall, followed by a relaxed reception in a stunning marquee from Marquee Hire Cobham.
Marquee Hire cover areas in Surrey, Sussex and Marquee Hire Oxshott and always work with you to ensure your wedding day is a memorable occasion, and that your wedding marquee is a part of this. Their dedicated team has years of experience in a huge variety of weddings and civil ceremonies to draw upon to ensure you can enjoy your day.
Lodge Brothers funeral directors Ham have a wide range of funeral plans as they know how important it is to plan ahead with Pre-Paid Funeral Plans Ham to ensure your family won't face any extra cost or worries when the time comes – plus they will find comfort in the knowledge that you said goodbye in the way that you wanted.
A Funeral Plan from Lodge Brothers gives you:
Protection against the rising cost of funerals – secure your plan at TODAY's prices
Peace of mind for you and your loved ones
Personalise your funeral – Say "goodbye" YOUR way
Personal and Professional service from a fully trained Funeral Arranger
Guaranteed acceptance – No age or health restrictions
Monthly payment option – interest-free available
All funds held in a secure TRUST FUND ready to be paid when the time comes.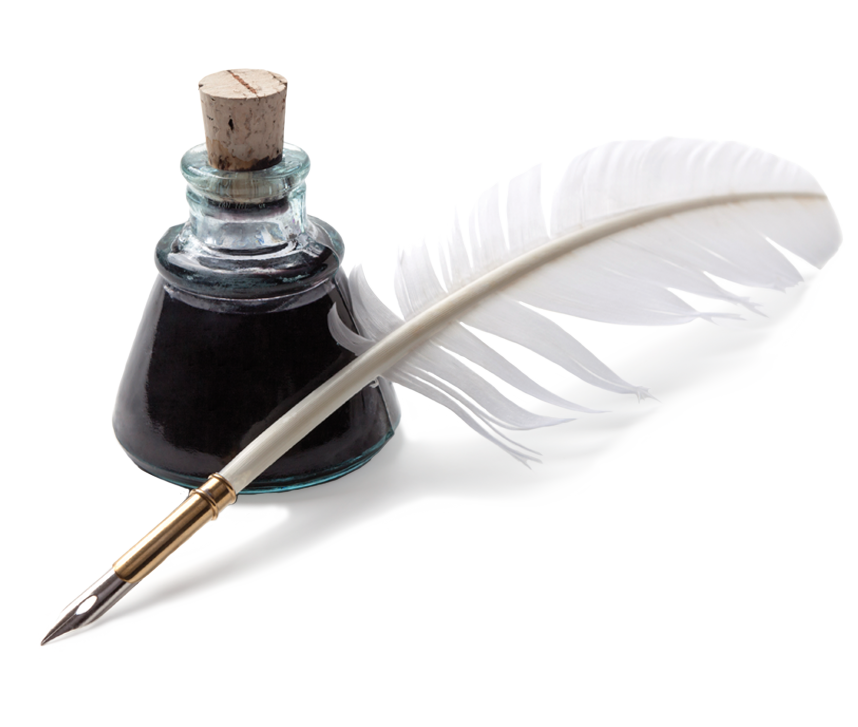 When a family member or loved one dies, dealing with estate administration is often the last thing on a person's mind. We offer an efficient, professional and above all personal service to make your life easier at such a distressing time.
When a person dies leaving a valid Will, the appointed Executors need to apply for a Grant of Probate to administer the Deceased's estate. If there is no Will, the laws of intestacy apply, and the law sets out which family member is entitled to apply for a Grant of Letters of Administration and administer the estate.
The process of administering an estate is commonly known as probate and involves:
ascertaining the value of the Deceased's assets and liabilities;
dealing with the Inland Revenue Inheritance Tax return;
preparing the probate papers;
applying to the Probate Registry for the Grant of Probate or Grant of Letters of Administration; and
collecting in the assets of the estate and settling the liabilities once the Grant is received.
Probate will be required to sell or transfer a house, sell or transfer shares and in most cases to close bank accounts. The assistance required by the Executors will depend on the finances of the Deceased, the terms of the Will, the family circumstances and how much work the Executors are willing or able to do.
OUR PROBATE SERVICES
Lodge Brothers Legal Services offer 3 levels of service to suit your requirements.
Fixed Fee from £250 (£300 inc. VAT):
Executors prepare all probate forms;
Executors make a personal application to the probate registry;
We will check the forms are completed correctly; and
Responsibility for the application remains with Executors.
Fixed Fee from £750 (£900 inc. VAT) plus disbursements:
Executors responsible for registering death with all asset holders;
Executors establish the assets and liabilities at date of death; and
We will complete the probate papers, Inheritance tax forms and apply for the Grant of Probate.
Fixed Fee from £1,500 (£1,800 inc. VAT ) plus disbursements: This is our most complete service which will relieve you of the heavy burden of dealing with the estate when your thoughts are elsewhere.
It ensures that probate is obtained quickly and efficiently.
We will register the death certificate with the asset holders;
We will ascertain the date of death assets and liabilities of the estate; and
We will complete all the probate papers, Inheritance Tax forms and apply for the Grant of Probate.
Founded in 1999 dblo Associates interior residential architects London a have highly qualified and dedicated individual who partner to create a unique blend of expertise within their studio.
Dblo retail architects London have a vast amount of experience and knowledge across various sectors within architecture, master planning, interior design, project management and property development. Based in West London making it convenient to service most areas in and around London.
The team are dedicated to creating and enhancing value through design and grounded in sound commercial principles. They have undertaken many commercial projects across London utilising their residential extensions and refurbishments team to ensure they create a masterpiece, drawing people in and making people feel part of the organisation.
They believe the quality of the built environment has a direct impact on the quality of people's lives. Simply put they believe in architecture. Dblo are conveniently based in West London they undertake work in the following areas:
They offer our services to London and all surrounding areas around London:
London
London bridge
Kensington
Holland park
Chelsea
Notting hill
Knightsbridge
Mayfair
Fulham
Clapham
Contact dblo Associates today!
How many times have you told your friends 'I need a date?' Dukes of Daisy have the perfect solution to your dating dilemma.
To find a female escort can be daunting especially if you have had a bad experience in the past. Dukes of Daisy is a company that understands how daunting the process can be; with their strict guidelines and procedures, you can rest assured that you have chosen their upmarket rent a friend service.
Dukes of Daisy rent a male escort service is just that, no strings attached but simply a companion service whereby both parties will have fun and enjoy the time together with the confidence their friendly companions are carefully selected to ensure they have the right social qualities to make you feel comfortable, confident and safe.
If you are wanting to earn good money whilst having fun, Dukes of daisy is the perfect place to do so. People of all ages, races and backgrounds are needed to cater to the varied tastes of their clients. There is a strict screening process to ensure you have the attributes that make Dukes of Daisy keep their excellent reputation.
IBS leaders in Industrial Blower Equipment, and what sets them apart from their competitors? Each member of this innovative team of people ensures they uphold their mission and collectively they ensure their clients have no unnecessary downtime. The cover all sectors across many industries and proud agents for many leading brands of Portable Industrial Vacuum Units and HV Turbo Blowers such as Siemens Turbomachinery HV Turbo Blowers.
Robuschi Liquid Ring Vacuum Pumps
Blackmer Sliding Vane Vacuum Pumps
Elmo Rietschle
Siemens Turbomachinery HV Turbo Blowers
Zephyr
Howden Compressors
Sulzer
Hoffman
Site Visits and Support
IBS have a team of experienced engineers to provide on-site services and technical/sales staff available to provide telephone support.
They have a fleet of modern vehicles including HIAB equipped flatbeds for speedy transport, handling and on-site support.
Contact IBS if you would like a site visit or want to discuss a project with an engineer either in person or via telephone.
Knowall Private Cloud Computing is a Managed Service Provider. Focused on the provision of high-performance, tailored and secure hosted services to UK based organisations with a global reach.
The General Data Protection Regulation (GDPR) is the EU's new legislation to protect the personal data of EU citizens. A failure to meet the GDPR's standards by 25th May 2018 could lead to fines of up to €20 million or 4% of your global annual turnover.

Contact Knowall today to find out how they can assist your company to become General Data Protection Regulation (GDPR) compliant.
The term lingam is an ancient tantric term that is used to describe the penis. In Sanskrit, the word lingam translates to "Shaft of Light" or "Wand of Light."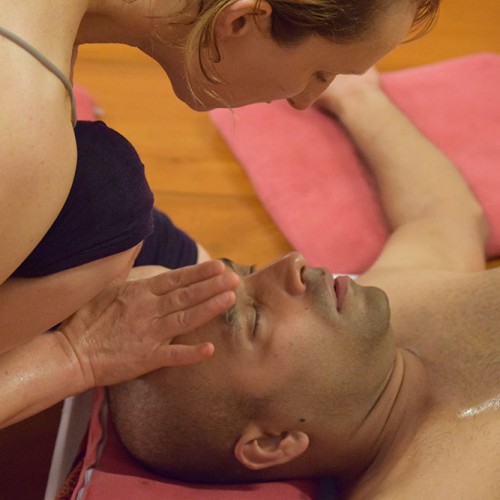 A lingam massage is a massage of the lingam using a variety of grips and strokes.
The purpose of a lingam massage is not to get a man to ejaculate, in professional hands a true lingam massage can release negative emotions, can revitalize his whole body and can expand his ability to receive pleasure and feel all the different levels of sensations in his body.
It's very common for a man to become highly aroused during this type of massage. The intense sexual pleasure will be felt throughout his entire body, and not just around his genitals. A lingam massage can teach a man that ejaculation is not the only source of sexual pleasure; indeed, by learning not to ejaculate the man can retain his sexual energy and revitalize his body and mind.
The challenge many men face during this type of massage is letting go and focusing only on receiving.
This massage helps break down the blockages and to release toxins to increase blood flow to sexual organs.
Increased blood flow helps to release more hormones easily, to help stimulate both sexual and brain functioning.
Healthy hormonal balance helps us with protection against many health-related problems such as
Memory loss
Back pain
Poor circulation
Decreased libido
Helps to release past trauma and emotions held in sexual organs, increasing the orgasmic potential.
Contact Tantric Journey today for a Premature ejaculation London therapist.
When searching for Lingam Massage London you will want to ensure that you find a qualified and professional Tantric Practitioner.  Tantric Journey offers professional and highly skilled lingam massage London.
Lingam massage London is a form of Tantric massage offered as part of Tantric Treatment Plan offered by Tantric Journey. Of course, Lingam massage London is specifically tailored to be highly enjoyable and soothing at the same time.
Lingam Massage London from Tantric Journey helps with problems including
1.            Impotence
2.            Difficult urination
3.            Premature ejaculation
4.            Loss of erection
5.            Painful intercourse
6.            Lower back pain
7.            Body alignment and bad posture
8.            Strengthening pelvic flow muscles
9.            Overall health and Vitality
10.          Helps with ejaculatory control, which helps men prolong their lovemaking and satisfy women better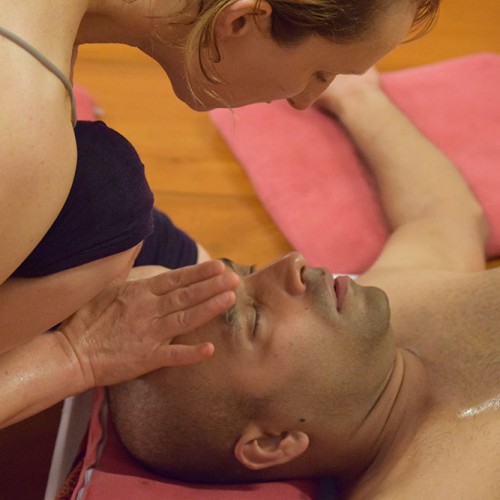 London tantric massage offered by Tantric Journey is not a sexual service, but instead a professional form of holistic healing; for Lingam massage London, when delivered by a qualified tantric practitioner, is rejuvenating for the whole body, mind and spirit.