SIR DAVID ATTENBOROUGH OPENS WOODBERRY WETLANDS
Our team had quite the 'wild' day out last weekend. Woodberry Wetlands approached our company to provide an event space for the opening of their beautiful wetlands centre on 30th April, after all it has been closed to the public for 200 years.
To add to the sense of occasion, the centre was opened by eminent broadcaster and naturalist, Sir David Attenborough.
With a note from the client; "Thanks for a grand job at Woodberry Wetlands launch", it is another success to add to our proved track record in delivering outstanding marquee events.
The opening of Woodberry Wetlands, a beautiful space centre to be opened by Sir David Attenborough on 30th April.
THE CHALLENGE
The challenge was simple for Marquee Hire Surrey, to create an exceptional marquee event space to hold VIP's, press, and of course, Sir David for the opening of this stunning space in London.
Build and de-rig were to be on the same day, so our team needed to use a structure that could be set up and taken down within this timelines.
THE SOLUTION
Whilst the site spans the size of over 13 football pitches, the size allocated for the marquee was somewhat smaller.
Marquee Hire arrived on site on Saturday at 0730 to begin build of a 6m x21m marquee, which needed to be weighted using our marquee weights as it was situated on hard standing. The marquee needed one side open to enjoy the stunning vistas across the wetlands, with access to the rear for catering a services. At one end of the marquee a small stage was constructed for speeches and formalities.
There is no function that is too much of a challenge for Marquee Hire and Marquee Hire Sussex to handle. Their years of knowledge and expertise shows in the professionalism they show with every event.
Click here for more information on Marquee Hire and Marquee Hire Themes
Have you ever wanted the wedding of your dreams? Perhaps as a little girl growing up you day dreamed about the perfect white wedding. The time has come for that special day and you can't find a suitable venue within your budget or perhaps you have the perfect setting however there is nowhere to have the reception.
Marquee Hire will help make that special dream come true with some amazing marquee designs and décor. You can choose a winter wonderland wedding with special effect lighting and heating you will be able to dance the night away with the new love of your life and your friends.
The skies the limit with the right choice of marquee, you can fit it out in any theme you wish.
Marquee Hire have been involved in hundreds of weddings, functions and special events so they will be able to advise you the best as they draw on all the years of experience to give you sound advice.
Marquee Hire Surrey is your one stop marquee shop when it comes to corporate functions, christenings, weddings etc. they are often featured in magazines or in the news for events they are involved in. Go on line and you can do your own hiring calculation with Marquee Hire Sussex on line calculator for your convenience
Marquee Hire London have been very busy this summer with events, wedding marquee and parties, Marquee Hire have been creating amazing event spaces, hiring marquees across Surrey and Sussex, helping our clients have amazing parties and solve sometimes challenging conundrums.
Marquees hire Surrey have seen an increase in events and large functions with people capitalising on the great British summer weather, hosting parties in gardens and parks.
So, without disappearing, we thought we would update you with a snippet of what we've been doing!
If you're want a little more gossip on the latest happenings, please follow us on twitter
Back in April, we were delighted to provide a marquee for AP McCoy's final race at Sandown Park. Discover.
How do we do, what we do? Check out our latest time-lapse video from an event we supplied the winter marquees and infrastructure for back in November, watch here.
Our team has extensive experience in creating bespoke marquees to solve almost anything our clients choose to throw at us. In addition to this, we work to strict health and safety procedures ensuring that even our bespoke work is delivered not only to our high standards but also delivered in a safe working manner. Our accredited member status of the marquee hire industry body (MUTA) is testament to this.
Click here party marquee for more information on how we can help you!
Marquee Hire Surrey have very informative blog posts on their site, if you are thinking of hiring a marquee they are definitely the people to contact. Our company was wanting to hire a marquee for a large corporate function and we did not know where to turn. Marquee Hire came highly recommended so we contacted them and they gave us brilliant service from beginning to end.
When considering marquee layouts, and what seating to choose, there is a large amount of choice available; a certain aspect will be dictated by the type of function and whether it is a fully seated, part seating, or standing function.
Whilst we stock a wide variety of furniture, it is key to consider what atmosphere you are trying to create in your marquee, so that the furniture can be used to help add to this.
For fully seated functions we would recommend either 8 guests sat at 5ft round tables or 10 guests sat at 5ft 6″ round tables, allowing a 3x3m space for each table. We also stock 6ft round tables to seat 12 guests, however these are suited for more formal functions, as due to the size it makes it much harder for guests to speak to each other across the table. For top tables, for more traditional events such as weddings, we have long tables (4ft or 6ft long), and oval tables to suit a varying number of guests. Of course, like all of our marquees and events, none of this is set in stone, we can fine tune the furniture and marquee to suit your finer requirements.
For an informal function or part seated buffet using a range of table sizes works very well. It also breaks down the structure to create a more informal atmosphere. 3ft round tables work particularly well. We also have a variety of other seating available for hire including cubed seats, sofas, poseur tables; which can all add to the atmosphere, and create another area in the marquee, please feel free to browse the furniture we have available.
We are always happy to draft table layouts for our clients or to show other corporate events, private parties or weddings we have helped create in marquees, so do feel free to drop us a line if would like some assistance, or just a friendly chat about your event.
Marquee Hire are the answer if you have ever dreamt of having a white wedding but not sure how to go about it or where to start? Marquee Hire Surrey are the people to speak to, not only do they have the UK largest Marquees for hire they have a team of consultants who have many years in the field of party planning and will ensure you have the wedding of your dreams within the confines of any budget they will ensure the occasion is special and one to cherish forever.
Perhaps you would like a more intimate wedding and a unique range of décor? Marquee Hire have literally hundreds of different designs, dance floors, décor and will ensure that your wishes are granted. Perhaps you are wondering how much is marquee hire? Click here marquee hire prices and you will be directed to an online calculator, within a few seconds you will have pricing to hand or speak to them today about one of the many options available, their competitive prices and excellent service delivery.
Feel confident with a team who are accredited members of MUTA Accreditation. 
MF & TRAFALGAR MARQUEES AWARDED MUTA ACCREDITATION
Whilst this is slightly old news, we thought we should update our lovely new website with some significant happenings earlier in the year.
Back in February, JF & Trafalgar Marquees were accepted to become an accredited member of our renowned industry body (MUTA). We were delighted at the news, and the move reaffirms our dedication to delivering marquee hire with, not only fantastic service but also with a proven health and safety track record.
Our Operations Director, Stephen Shiner comments that being part of MUTA "will not only build upon our commitment to fantastic client service, but also takes note of our already comprehensive Health and Safety measures". Moving forward, this will allow our team access to the very latest industry insights and training, which will be evident in our enhanced offerings to our every growing client base.
It won't be all tea and cakes, as being a member of MUTA is an on-going process to ensure our compliance with industry standards. A MUTA inspector will not only inspect our warehouse and offices but also inspect our sites, when we install a marquee in Surrey, Sussex or London and ensure that all at JF & Trafalgar Marquees are adhering to Health and Safety guidelines and along with other accreditation criteria.
It might not seem like it when there is frost on the ground and you can see your breath when standing by the back door, but winter is the perfect time to purchase a marquee for your outdoor events with one of Marquee Hire extensive range of winter marquee and Pop up Marquees for sale.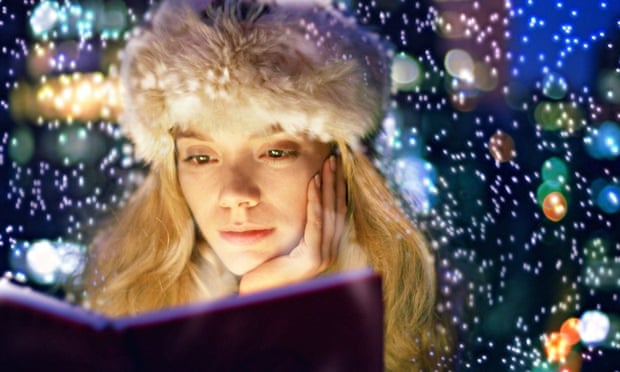 Here are our five reasons why:
1)      You'll have plenty of time – if you have ever organised an event before, no matter what the size or nature of the 'do' you'll probably have felt pushed for time at some point.  Organising venues, guest lists, catering, furniture and entertainment (to name but a few tasks) is very time consuming, so by getting started now ready for your 2015 spring, summer or autumn events you will give yourself the gift of time.
2)      You'll get a better choice – by booking your events early it stands to reason that you will have more choice.  Availability for any event venue or service is generally better when booking in advance.  If you are choosing a marquee for your venue, you'll have an improved choice of size and style on your given date if you book now rather than waiting until nearer the time.
3)      You can spread the cost of your event – when organising a family party or wedding it will help to ease the burden if you can spread the cost over several months.   By booking your venue now and getting the deposit or full amount paid, you'll then have plenty of time to replenish your funds ready for the additional costs of catering and entertainment.
4)      You'll get a better turnout – as soon as you have booked your venue you can start inviting your guests.  The earlier you get your invites out, the better your turnout should be as people aren't generally booked up for events that far in advance.
5)      You'll have something to look forward to – Let's face it as soon as Christmas and New Year are over everything goes a bit flat.  There's a good two months of winter still to struggle through and no time off work for a while, so what else is there to look forward to?  If you have booked your 2015 events early you'll have a date in the calendar to countdown to.